Overview of KONE Office Flow
KONE Office Flow is based on next generation destination control, access control and mobile technologies. These technologies are connected to the digital platform of KONE and can be integrated with any smart building.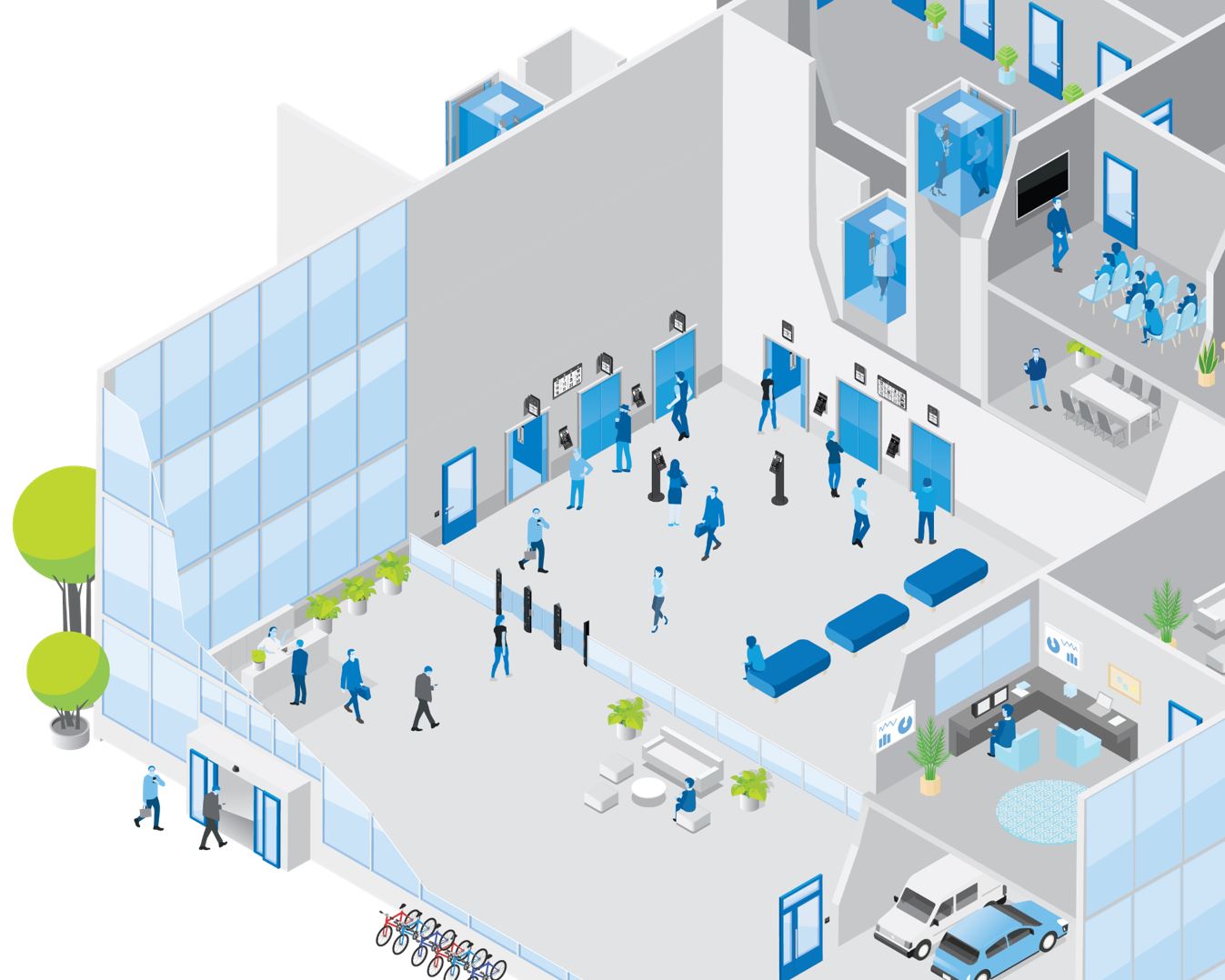 Figure: KONE Office Flow in office environment
KONE Office Flow comprises the following products:
KONE Destination 1020
KONE Access 1000
Read more here.

In a building with KONE Office Flow, the following devices serve the passengers:
Destination operating panels (DOPs)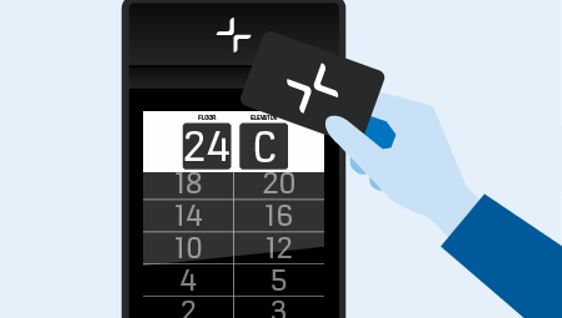 DOPs allow selecting the destination floor and display which elevator to take.
Destination guides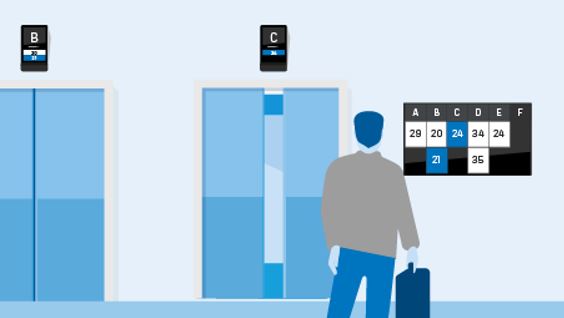 Destination guides identify the elevators so that passengers can enter the elevator assigned by the DOP.
Turnstiles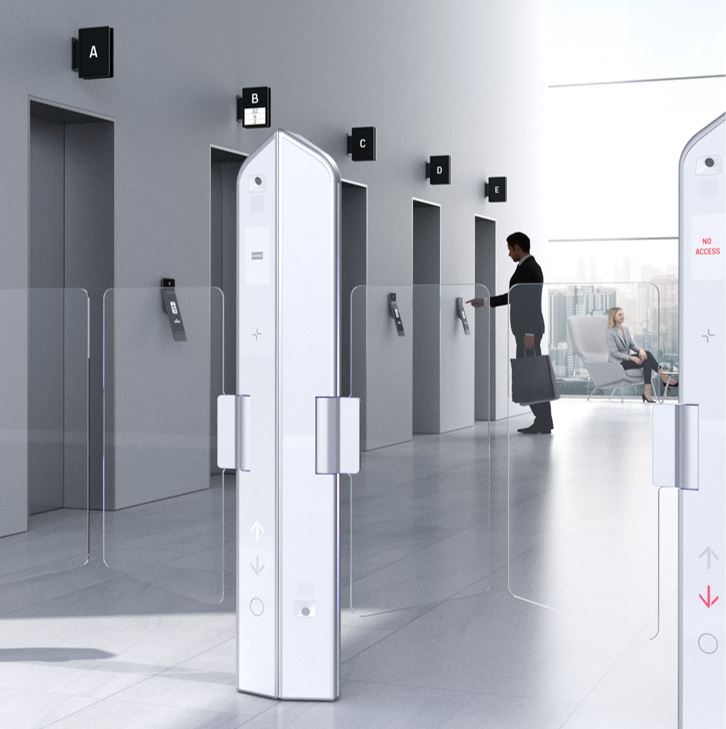 Turnstiles provide physical access control.
Access control and QR code readers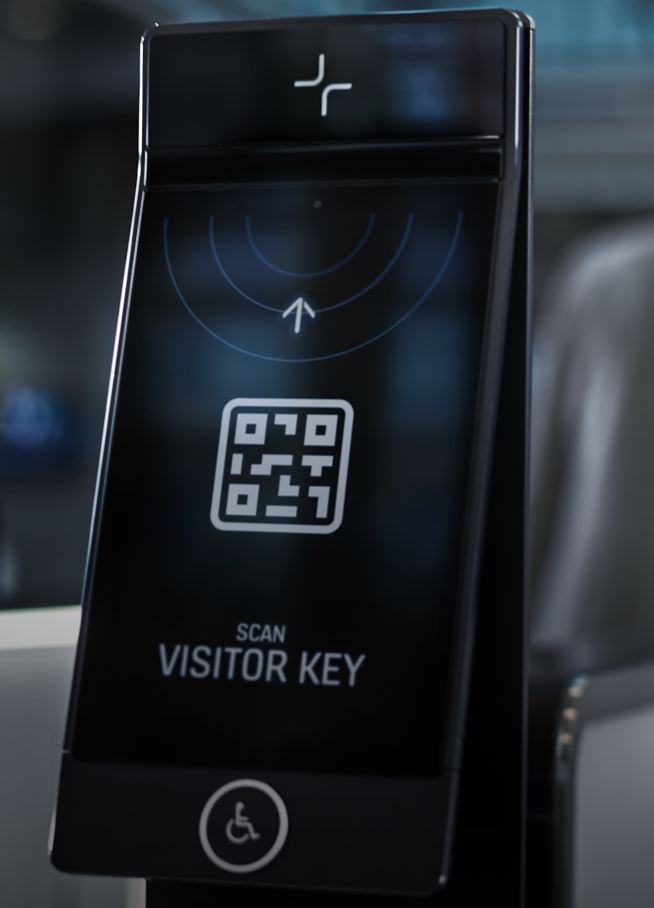 The readers on DOPs and turnstiles read the passengers' access cards or QR codes to allow the system to make access decisions.