Overview of KONE Information 300 site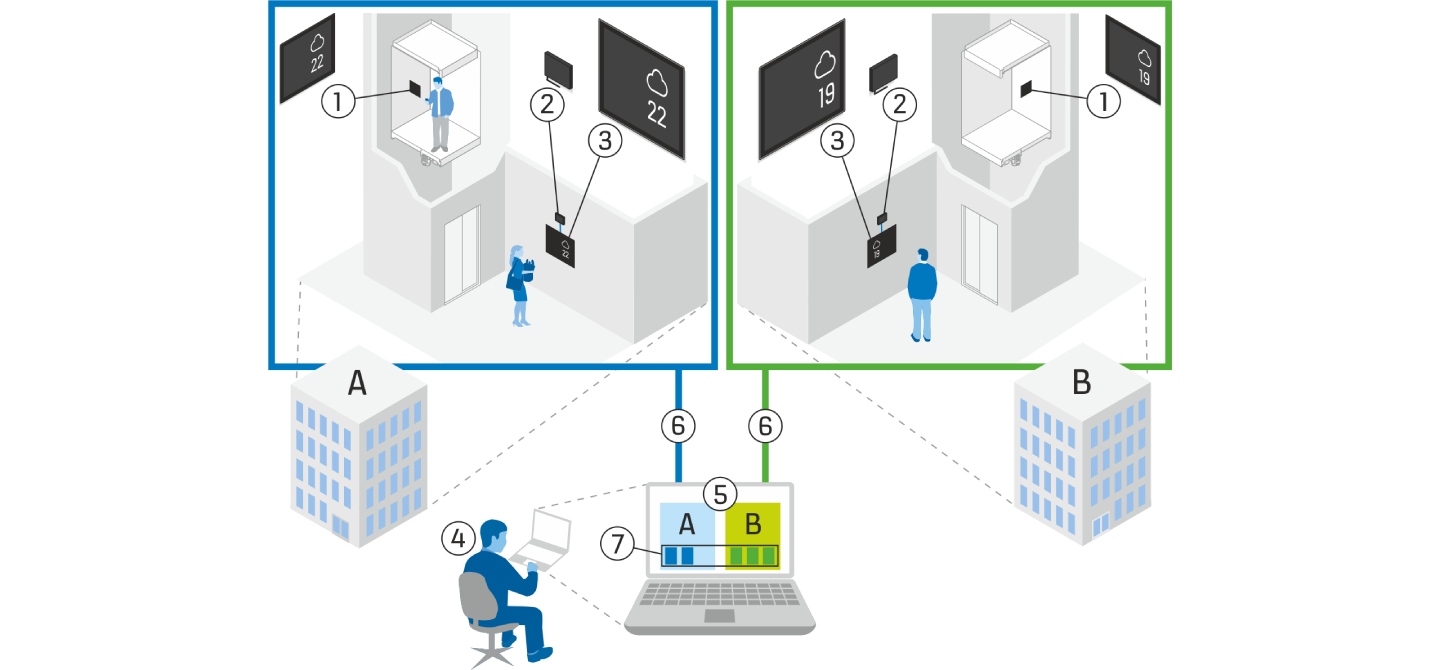 1.

KONE MediaScreen
Standalone component to play and display content in elevator car.

2.

KONE MediaPlayer
Plays content to a screen.

3.

Screen
Displays content from KONE MediaPlayer.

4.

Administrator
Defines content for screens.

5.

KONE Content Manager
Software used by administrator for defining content.

6.

Display Group
Group of screens that display the same content.

7.

App
Apps provide configurable content through display groups to screens. One display group can receive content from several apps.