Make elevator call
You can call an elevator without using an access card.
If many people are going to the same destination, each passenger must make their own elevator call. Alternatively, use the group call feature.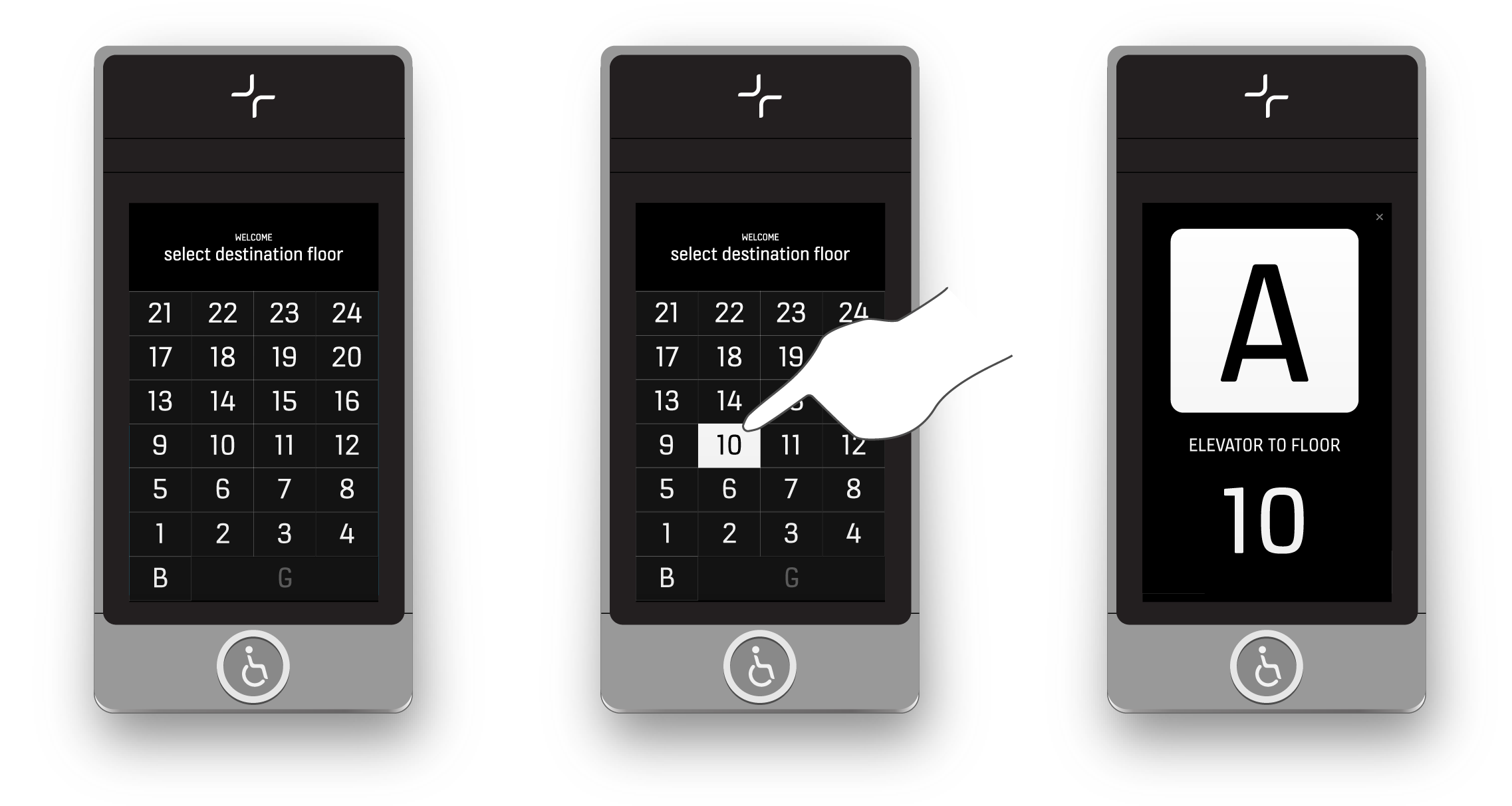 1.

Select the destination floor on the destination operating panel.
The display shows the elevator to use.

2.

Take the assigned elevator to your destination floor.
Related topics