Make group call
If a group of people is going to the same destination, use the group call button.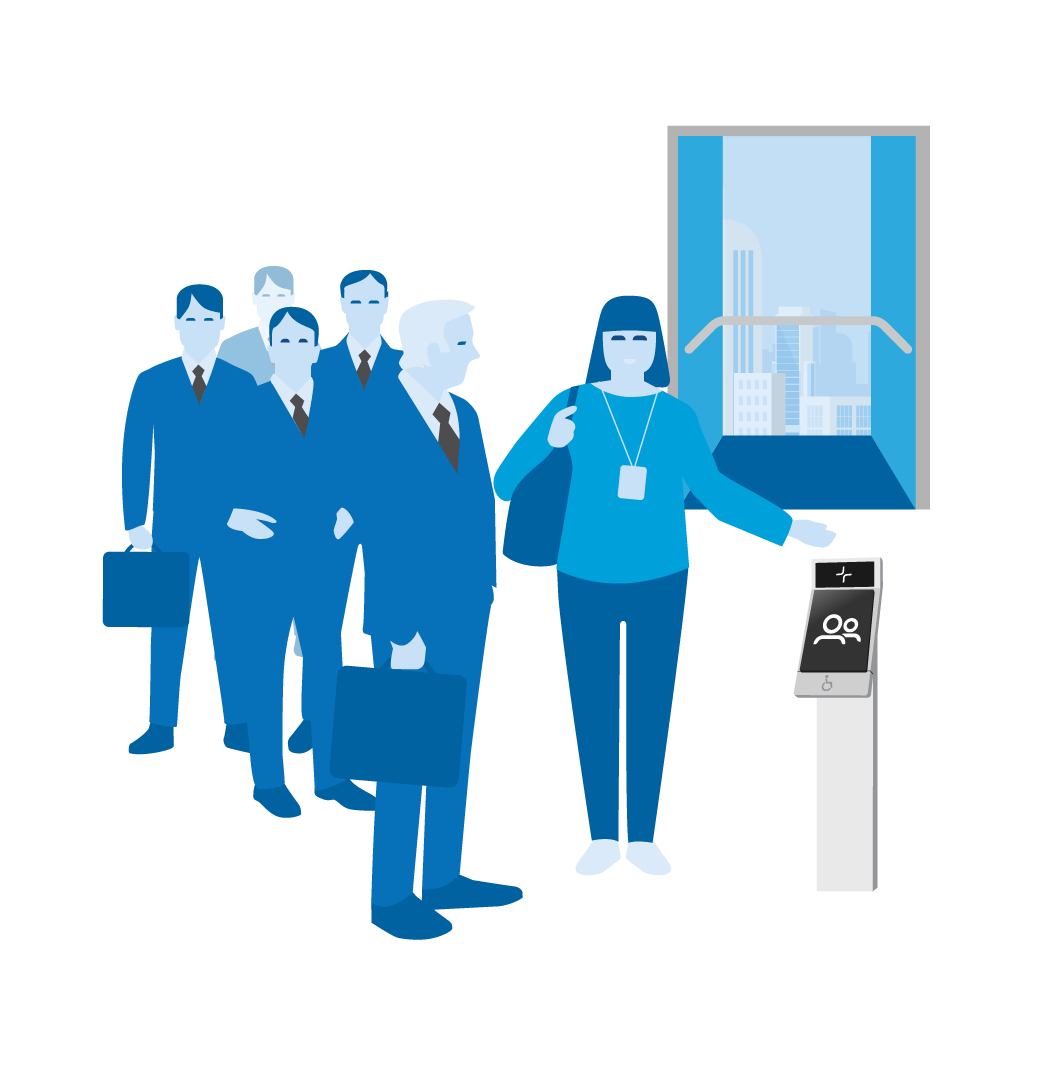 The group call feature allocates a larger space reservation inside the car for the group. If the group is too large for one elevator, make a new group call or individual elevator calls for the remaining group. 
Note: Access card is not needed for making a group call.

1.

Tap the header on the destination operating panel.

2.

Select GROUP CALL.

3.

Select the destination floor.

4.

Take the assigned elevator to your destination floor.
Related topics